CPYC Youth Sailing:
The CPYC Youth Sailing Program invites members' families to experience the fun and thrill of sailing while building lifelong friendships. Our program has been in existence for fifty years and currently serves about 70 children. The program incorporates lessons on land and water to develop comprehensive fundamental sailing abilities. We emphasize water safety and boat care while helping participants gain self-esteem and confidence. Our goal is to make all our sailors feel comfortable, safe and secure on the water at all times.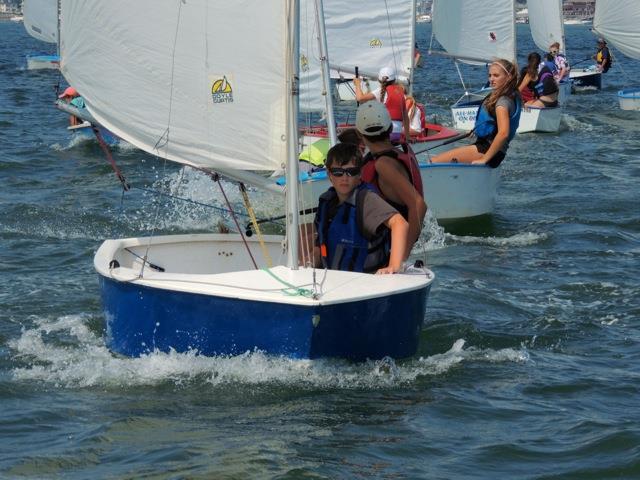 We offer beginner, intermediate and advanced sailing instruction to young sailors aged 8 and above. Instruction begins in N10 boats and Opti's accompanied with an instructor. As lessons progress, intermediate and advanced sailors are encouraged to learn to sail Lasers and 420s.
space
We have an instructor to student ratio of approximately 3 to 1 to ensure that participants are safe and get personal attention. We seek to retain highly qualified sailors who have the ability to have a great relationship with your child. All Instructors are experienced sailors and have been working hard off-season to enhance their skills – several of our instructors have become US Sailing certified, taken Safe Boating Classes, as well as CPR and First Aid.